Workplace Wellness,
7 Minutes at a Time.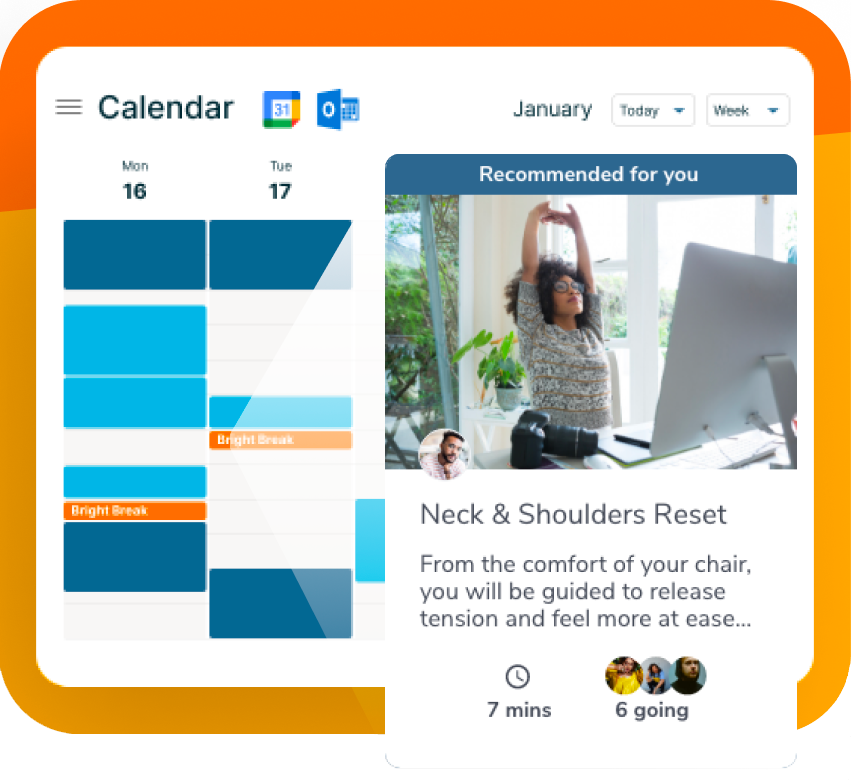 Boost employee wellness, connection
and productivity with 7-minute
live micro-breaks.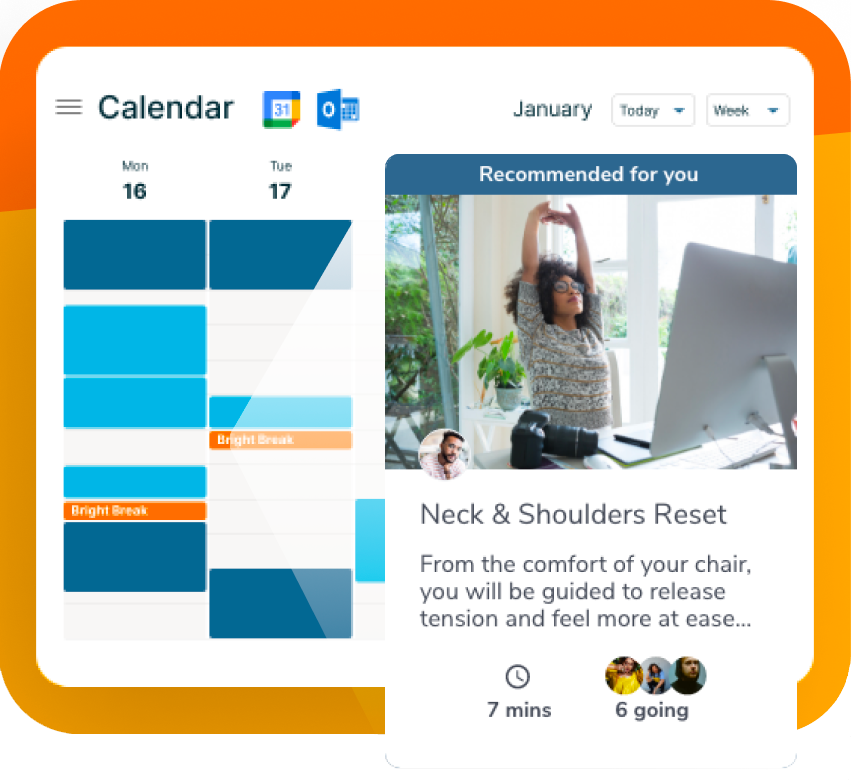 Why Breaks? Because They're Essential
to Employee Well-Being
A workplace wellness solution that is actively contributing to employee
well-being, 7 minutes at a time.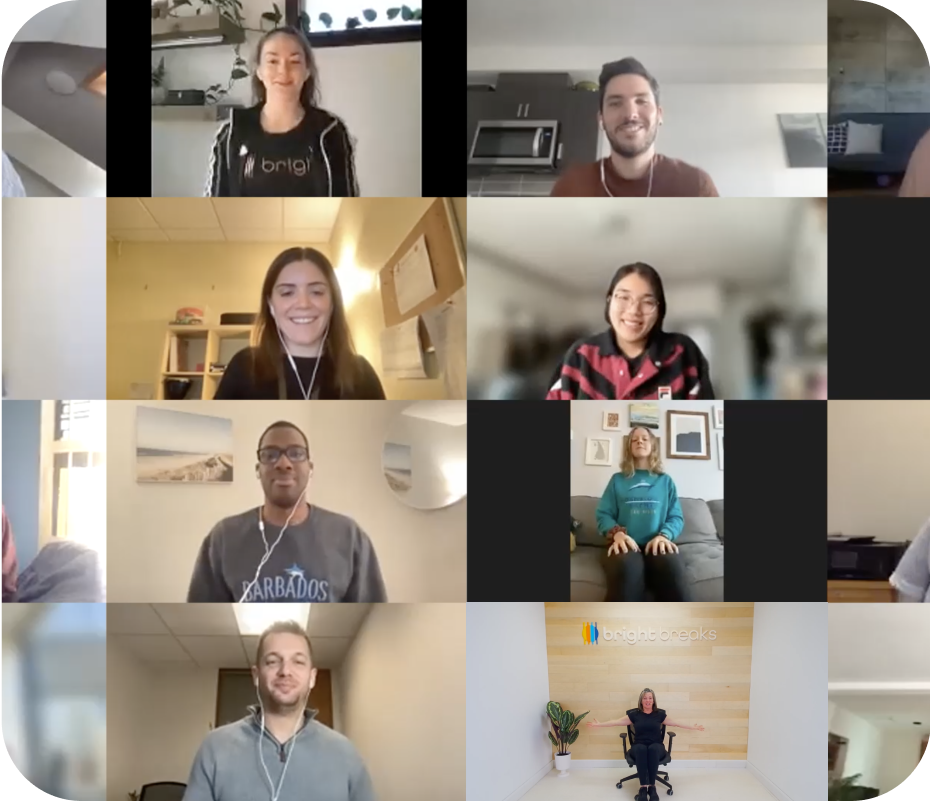 What can Bright Breaks
do for your team?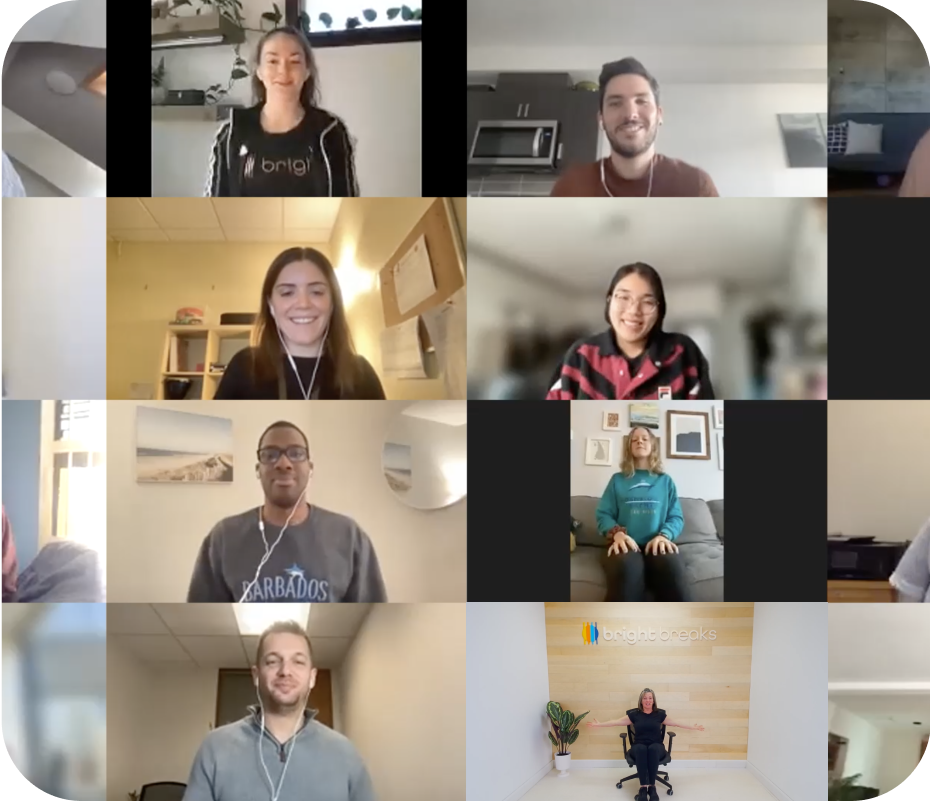 88% Experience Less
Stress at Work
Taking a pause during the workday keeps employees happy and healthy: Breaks are proven to reduce feelings of stress and burnout while increasing feelings of well-being.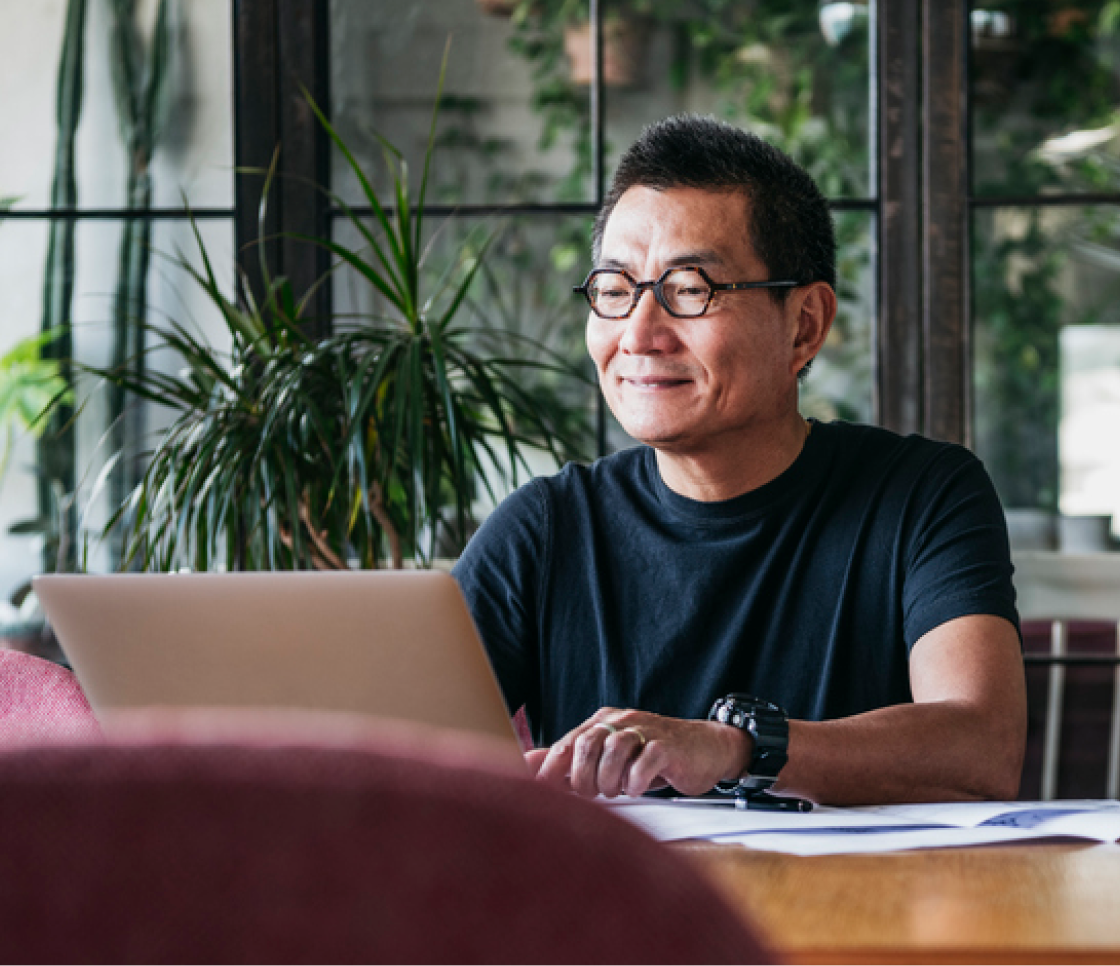 80% Boost Their
Productivity
Did you know that downtime can boost your bottom line? Research shows that breaks restore motivation and increase productivity. Proving the ROI of your wellness program just got easier.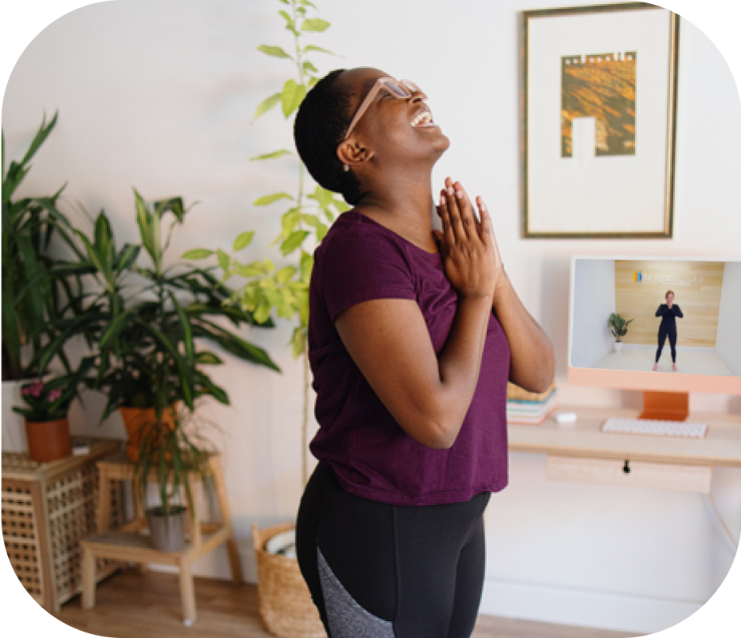 97% Improve Their
Overall Well-being
Breaks reduce the negative mental and physical effects of working and sitting for long periods of time. This includes decision fatigue, procrastination, injuries, and even chronic illnesses.
"
The main reason I recommend Bright Breaks to all my colleagues is because they take a whole body approach to wellness and I can find them ANY time I need a break! You feel like you are making connections which is what keeps you wanting to come back too!
"
"Our team loves the opportunity to spend time together everyday."
Ready to try Bright Breaks with your team?
Join the movement to truly prioritize employee wellness.
An affordable, engaging platform
for improving employee wellness
Finally — permission, accountability, and the
tools to take regular breaks for your health
Learn more about the science behind breaks