Alleviate the stress, aches & pains created by remote work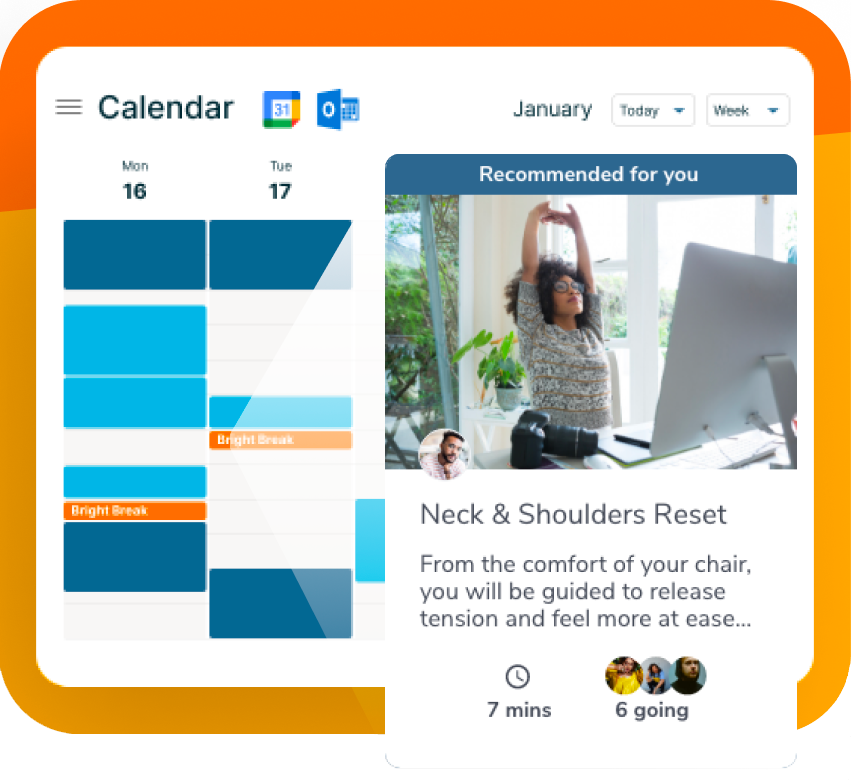 Your teammates are navigating a difficult mental & physical environment. Gift them a sense of well-being and appreciation.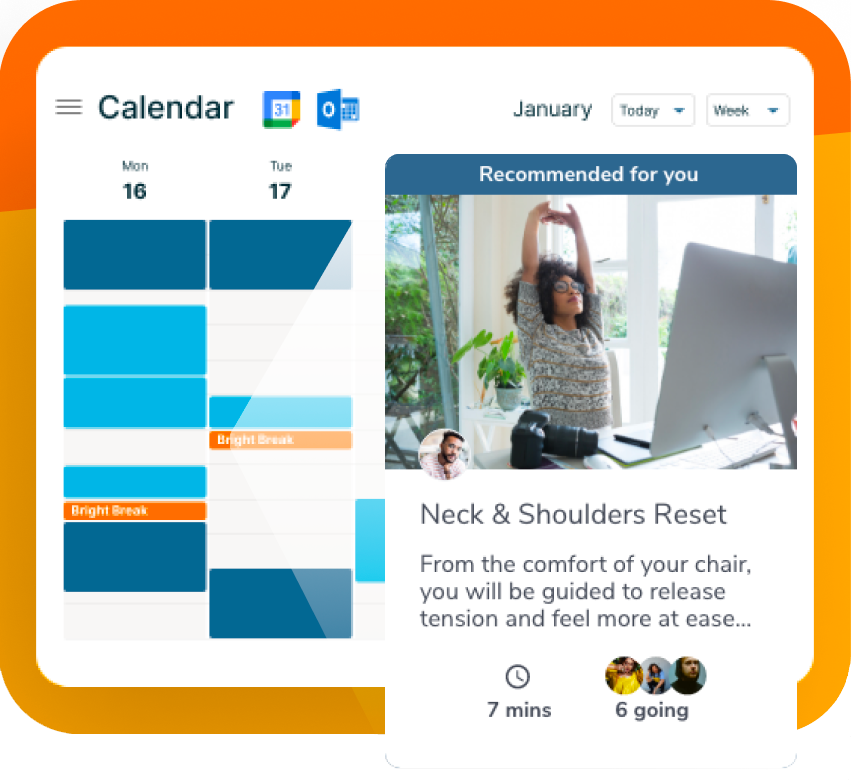 Today's environment of layoffs and economic turbulence is impacting team's well-being.
Making sure they are engaged, healthy and able to bring their whole, productive selves to work is one of the best investments you can make.
Bright Breaks helps HR leaders at some of the world's largest organizations.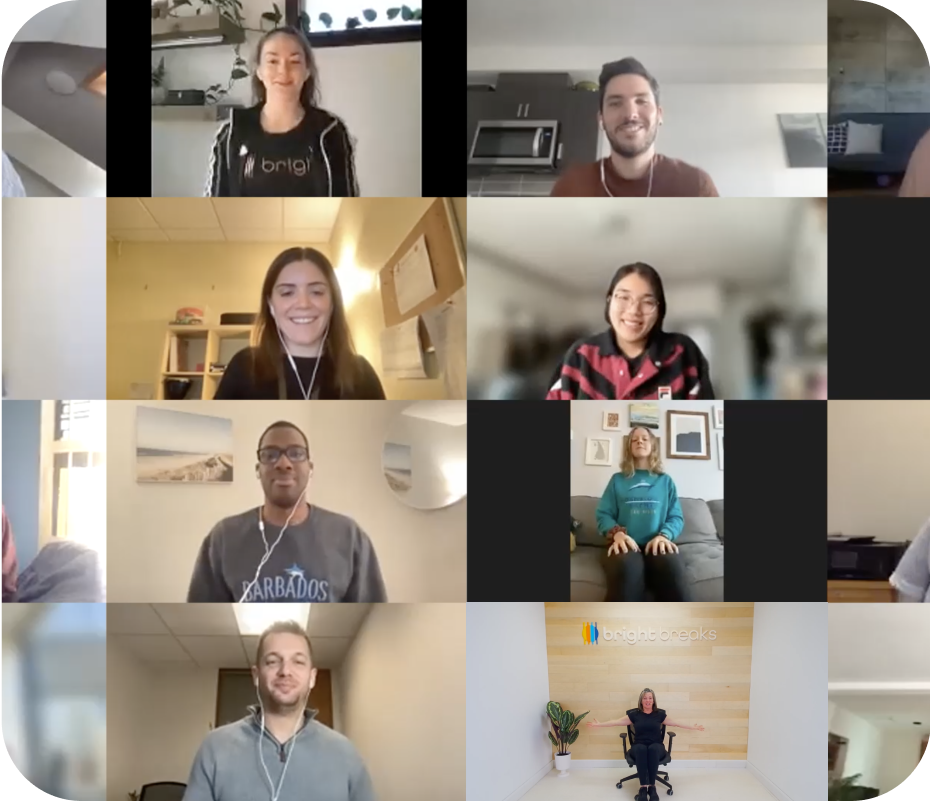 Your teammates will perform better when they connect, de-stress & re-energise.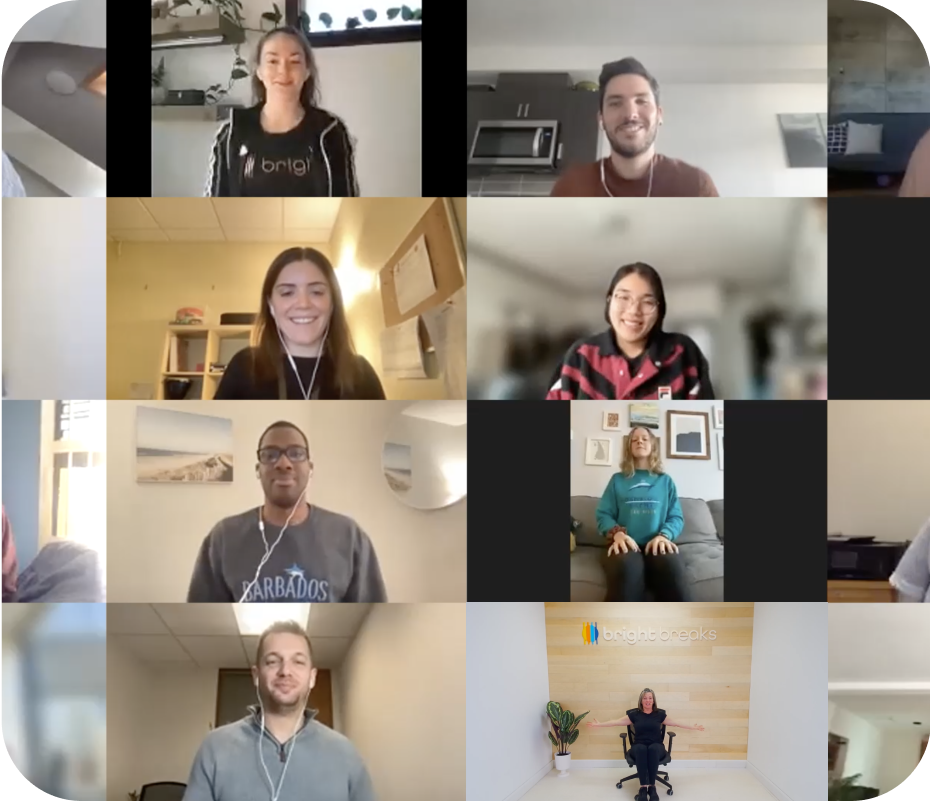 We build and adapt Bright Breaks with our own first-party data and support it with peer-reviewed scientific research. It doesn't just mean happier teammates. It helps accelerate company goals and impact the bottom line.
By applying these principles at Bright Breaks, our members:

88% Experience Less
Stress at Work
Taking a pause during the workday keeps employees happy and healthy: Breaks are proven to reduce feelings of stress and burnout while increasing feelings of well-being.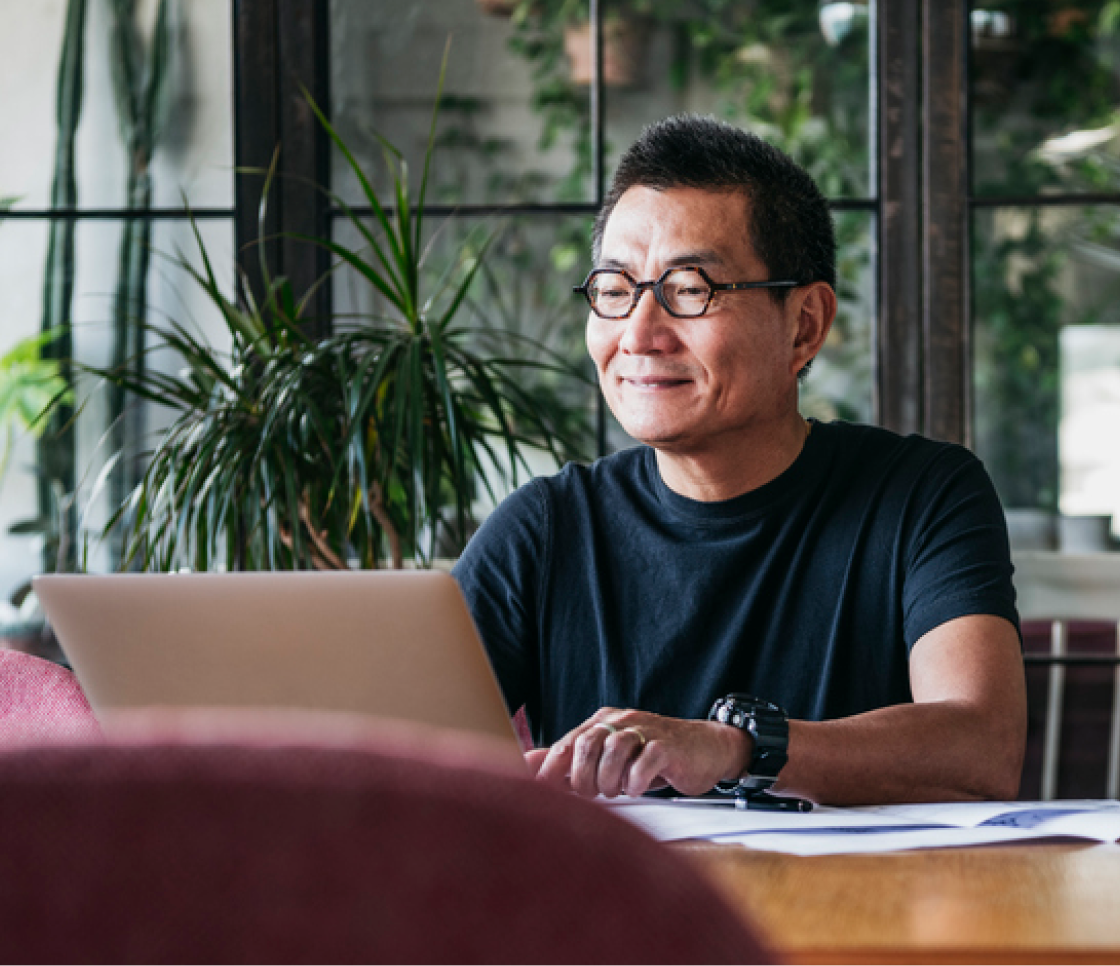 80% Boost Their
Productivity
Did you know that downtime can boost your bottom line? Research shows that breaks restore motivation and increase productivity. Proving the ROI of your wellness program just got easier.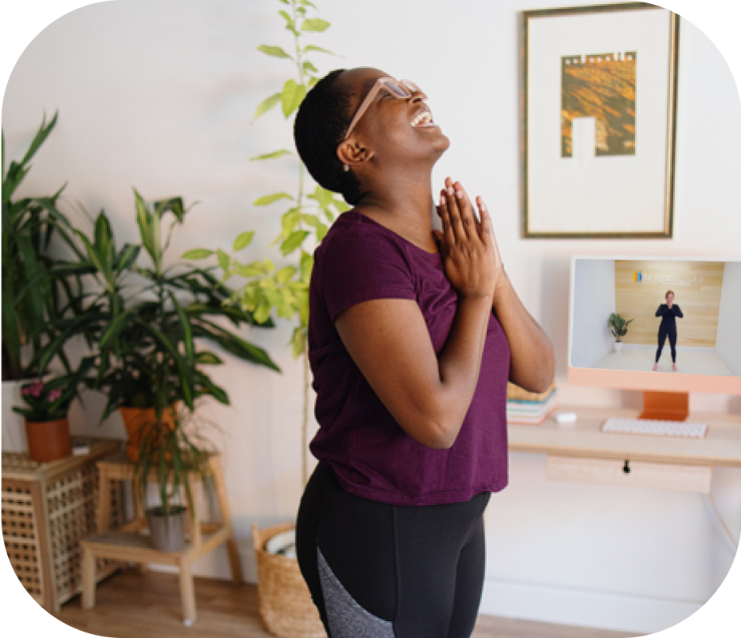 97% Improve Their
Overall Well-being
Breaks reduce the negative mental and physical effects of working and sitting for long periods of time. This includes decision fatigue, procrastination, injuries, and even chronic illnesses.
"
The main reason I recommend Bright Breaks to all my colleagues is because they take a whole body approach to wellness and I can find them ANY time I need a break! You feel like you are making connections which is what keeps you wanting to come back too!
"
"Our team loves the opportunity to spend time together everyday."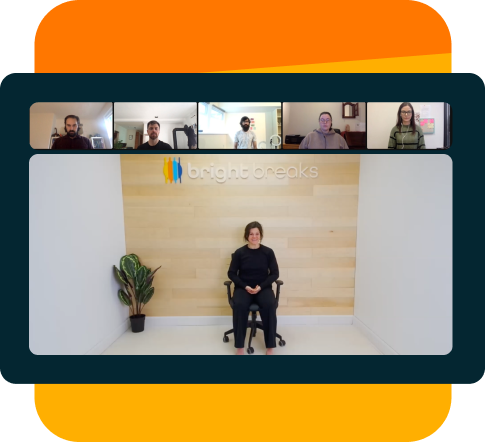 Bright Breaks has something for everyone. Choose from 300+ live Bright Breaks each week to move, breathe, stretch, learn or just relax.
These 7 minute sessions include meditation, yoga, stretching, strength training, gratitude talks, cooking workshops, and more.
We use a smart scheduler to arrange breaks without: 
Impacting existing commitments
Causing any guilt or fear around taking time out of heads-down work
We help your remote teams feel connected by recommending sessions their teammates are joining.
7-minute Bright Breaks fit seamlessly into teammates' calendars, which drives participation: We tested break lengths, and our 7-minute breaks received 62% more attendance. No more stressing over hour-long classes interfering with schedules. Just happier, healthier & more productive employees who can better apply themselves to the rest of their workdays.
Ready to try Bright Breaks with your team?
Join the movement to truly prioritize employee wellness.
An affordable, engaging platform
for improving employee wellness
Finally — permission, accountability, and the
tools to take regular breaks for your health
Learn more about the science behind breaks