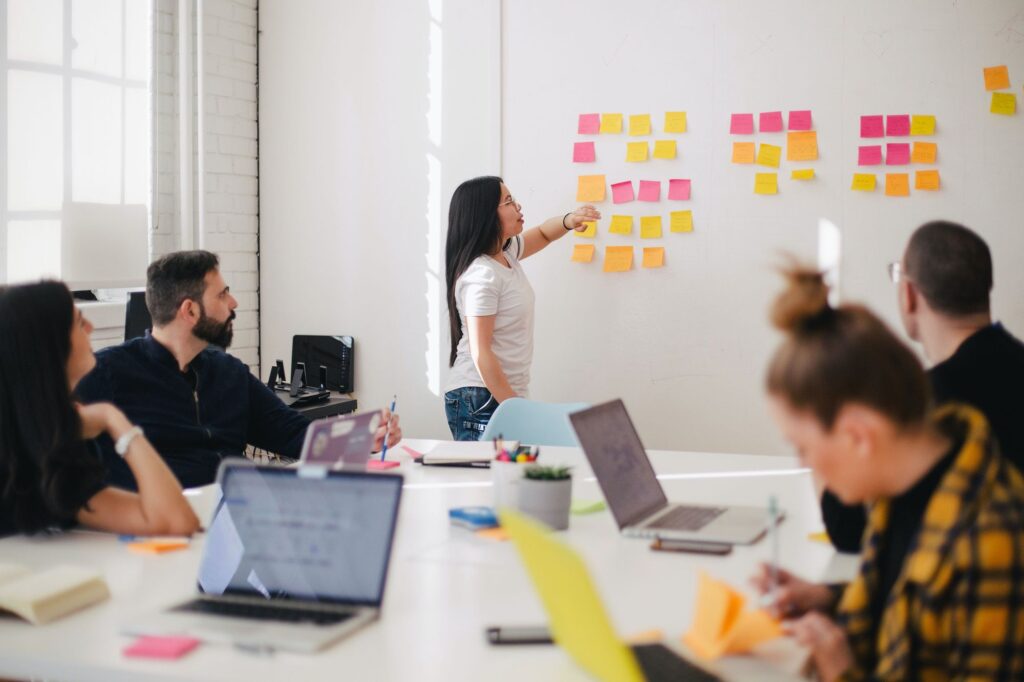 So you want to launch an employee wellness program in your organization. But how do you get the buy-in and budget you need from your senior leadership team?
Proving the ROI of wellness programs can be tough. Many HR leaders don't know how to successfully quantify the value of a wellness program, pitch it to C-Suite executives, or measure organizational results to maintain buy-in.
Luckily, it's easier than it seems due to all the data at our fingertips. We'll walk you through everything you need to know, including:
Compelling study results that prove just how impactful wellness programs are
Tips for effectively communicating with the C-Suite and gaining their buy-in
7 key areas that will help you measure the ROI of your wellness program
Ready to rock your ROI conversations? Let's get started.
Data Talks: Wellness Program ROI by the Numbers
Employee wellness has been largely ignored in the workplace until recent years. This was partly due to the fact that many employers viewed wellness as something personal to the individual rather than work-related.
But that's all changed now: Study after study has shown that the workplace has a significant impact on employee wellness—and, in turn, that employee wellness has a significant impact on the business's success.
This is great news for HR leaders because it's become much easier to make a case for wellness programs and prove how they positively impact both employees and the bottom line.
Consider the following data points showing just how impactful wellness programs can be:
Numbers make a powerful case for a wellness program, but they're just part of your pitch. You'll also need to understand how to effectively communicate the initiative to your C-Suite so you get approval. Here we go…
A 10-Minute Guide to Proving the ROI of Wellness
Craft your wellness program pitch to align with the C-Suite point of view.
C-Suite executives tend to communicate a little differently than the rest of us. They often prefer to get straight to the point and heavily skew toward investment-minded approaches to decision-making. You can set yourself up for a successful conversation by shaping your pitch to reflect this style.
Here are some helpful tips for communicating with the C-Suite:
Get straight to the point. Executives are busy. Real busy. The average CEO spends 62.5 hours working each week, and much of that time is spent on high-stakes decisions. Avoid a long lead-in and be clear about what you're asking for, how much it will cost, and how it will impact the business. The best way to go is short, sweet, and packed with value.
Do your homework. Senior leaders prefer to receive well-researched information and thoroughly explore both potential upsides and downsides. Have relevant data on hand and be prepared to dig into a more thorough discussion if called for.
Have a plan. An ambiguous plan isn't one that's likely to get approved. In addition to your ROI-proving data, create a clear outline of how you'll introduce the wellness program and promote adoption.
Tie it to business goals. How will the wellness program support the organization's goals? Get specific in your explanation. Initiatives that ladder up to your company's overall annual or quarterly goals are more likely to get green-lighted.
Script: Pitching a Wellness Program to the C-Suite
Leveraging everything we've learned so far, here's a quick sample script you can use to pitch (and get approval for!) a wellness program:
Hi, [person's name].
Thank you for taking a few minutes to meet with me today. I know you're busy, so I won't take up much of your time.
I scheduled this meeting to propose the idea of introducing a wellness program at [organization name].
After substantial research, I believe a wellness program can support our [annual/quarterly] goals of [state specific goal] by [insert benefit such as improved productivity here].
Here's how it will work: We'll introduce a wellness program designed to boost employee well-being in several areas. The total cost of the program will be [estimated cost here]. Based on my research, we'll see a [XX % or $] improvement in [benefit cited above].
This results in a [XX % or $] ROI within just [time span].
If you can approve the budget by [date], I can start introducing the program by [start date] and anticipate we'll have majority adoption by [full implementation date].
What do you think? Would you like me to run you through some of the numbers?
See? When prepared well, a short conversation can enable you to pitch the idea, prove ROI, and create a longer-term vision for the value a wellness program will bring.
7 Ways to Measure the ROI of Your Wellness Program
Once you've successfully introduced your wellness program, it's time to track your success by digging into your organization's data. You'll want to look at 7 key areas that can help you prove ROI:
Engagement. Are employees speaking more in meetings or interacting more on communication tools like Slack? Is there more participation at company social events? Are employees expressing more enthusiasm toward their work?
Productivity. Look for improvements in roles where productivity can be easily measured. For example, is your technical support team closing out more tickets than they were previously? Or is your customer service team responding quicker?
Retention. Has turnover decreased since the wellness program was introduced?
Referrals. Are more employees referring their friends or neighbors to apply for open roles?
Healthcare spending. Have healthcare costs decreased since the wellness program was introduced?
Health metrics. If you offer voluntary biometric screenings as part of your healthcare package, look for improvements like reduced blood pressure or cholesterol, reduced risk of diabetes, or healthier body weight.
Employee surveys. Do employees feel less stressed? Do they report better nights of sleep? Have job satisfaction ratings or eNPS scores improved?
Translate as many of these data points as you can into hard dollars. You ultimately want to be able to answer this question:
How much money has been saved or earned for every dollar the organization has spent on employee wellness?
Also, consider whether there are secondary data points that will help you prove your case. For example, are customers rating their experience as higher than they were before you introduced a wellness program? That's a fantastic byproduct of your initiatives—and definitely one worth mentioning.
Be sure to measure progress and share results with your senior leadership team on a regular cadence. The more you're able to prove the success of the program, the easier it'll be to keep getting buy-in and budget.
You're Ready for the Next Step—What's Your Wellness Program?
Now that you know how to prove the ROI of your wellness program, all that's missing is the program itself. Do you have one in mind?
Might we suggest Bright Breaks, the employee break program that's proven to boost well-being? Talk with the Bright Breaks team for expert advice on how you can introduce breaks within your organization. They'll walk you through the immediate positive impacts of breaks on your employees and your bottom line.